Line Data graph provides the spatial variation of individual slide/cloud statistics and caged-mosquito mortality. Mosquito response, VMD, NMD and drop density are plotted for distances away from the flight line (0 location). Averages are highlighted by red dashed lines. Floating texts provide direct readout of statistics at each slide position. Composite Statistics graphs of VF, CVF, NF and CNF graphs reflect spray cloud conditions while drop density represents drops captured on the slides. Below the composite graph, VMD, NMD and average drop density for the full data set are listed.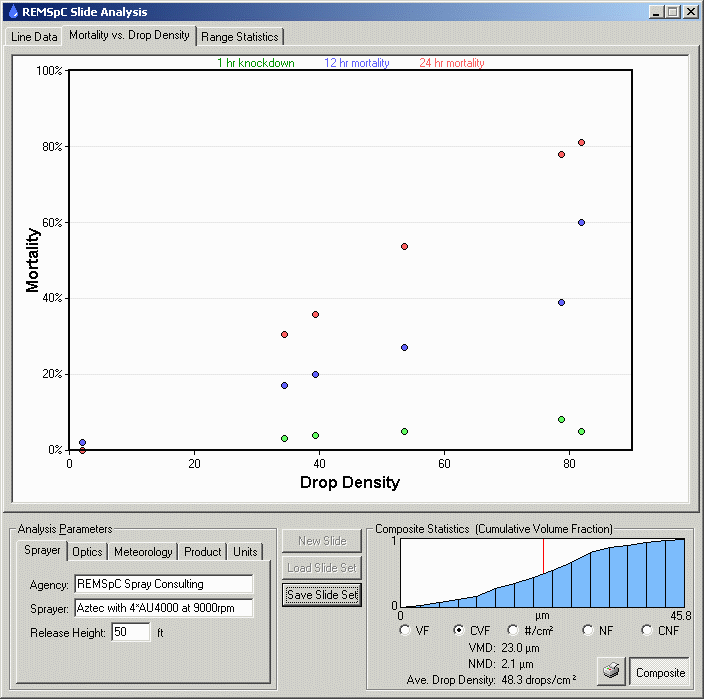 Mortality versus Drop Density highlights the relationship between these two parameters. Knockdown (1hr), 12hr mortality and 24hr mortality are plotted. Mortality data are corrected for mortality in the controls.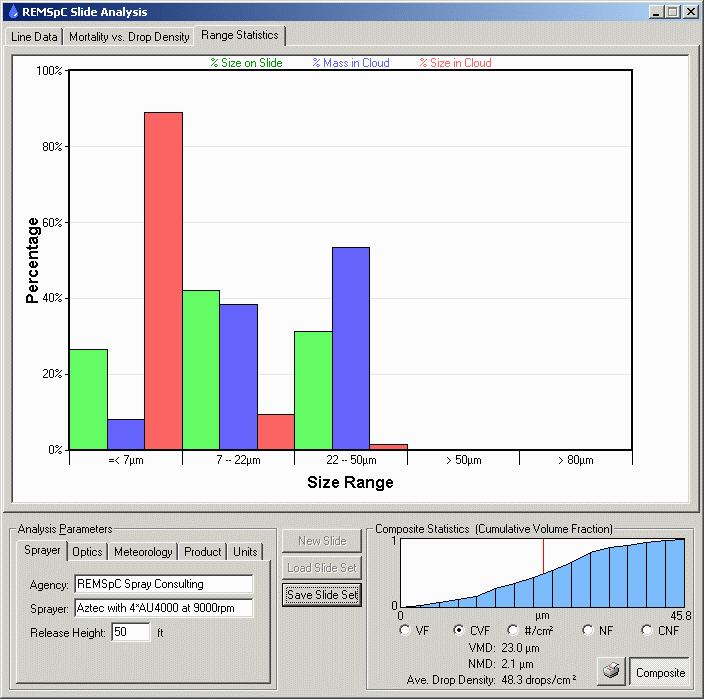 Range Statistics provide a comparison of the size and mass distribution of drops on the entire set of slides and in the cloud.



A printout of trial parameters and all graphs is available as hardcopy. Input and analysed data can also be saved to an Excel-readable CSV file.